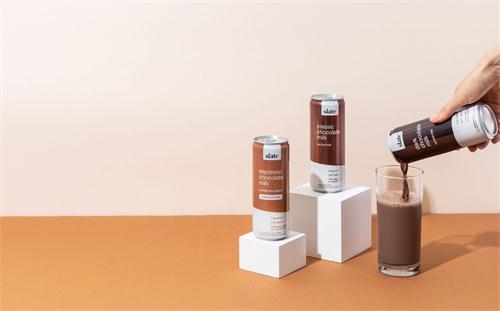 'Better-for-you' chocolate milk brand, Slate Milk, has secured an additional $1.7 million in funding, bringing the total raised by the brand to $2.5 million.
Based in Boston, US, Slate offers a range of lactose-free chocolate milk products with electrolytes, protein and reduced sugar content.
Since launching into grocery stores in November 2019, the brand has attracted the backing of new investors, including Riverpark Ventures, OneRepublic singer Ryan Tedder, Halo Top International executives Doug Bouton and Justin Hall, and former Drizly executives Nick Rellas and Taylor Burton.
Slate Milk products are available at retailers around the US, including Harris Teeter, Giant Food and Market Basket, as well as direct to consumer via the brand's website.
Slate Milk co-founder, Manny Lubin, said: "There's a ton of exciting innovation in the plant-based milk space, but where we see the larger opportunity to innovate is in the real milk space. I think our recent funding round and our growth in the grocery channel are both validating this."
Josh Belinsky, who co-founded Slate with Lubin and spearheads the company's sales efforts, added: "We always want to surround ourselves with people smarter than us, and people who have experienced some of the problems we know we're going to go through at some point.
"The taste and nutritional make-up of our products, along with our early success in grocery stores is what excited a lot of these individuals to invest in the business."
Original link :http://www.dezevier.com/news/detail75592.html